Save money? Building a better website? Want to boost your business?
These Cyber ​​Monday deals are sure to help you do one or more! While it may be too late to redeem this year's Black Friday deals, there are some good Cyber ​​Monday discounts you can take advantage of. If you're a website designer or developer, there's no better time to stock up on great tools for next year and beyond.
In fact, there are so many tempting deals out there. It's hard to keep track of them all. And you always run the risk of missing something and having to wait another 12 months.
We want you to relax as you digest your Thanksgiving feast. That's why we've tried to do most of the heavy lifting for you by compiling this list of Cyber ​​Monday deals you really don't want to miss.
1. wpDataTables
Including an attractive, informative, easy-to-maintain, and responsive chart or graph in your website can be immensely satisfying, but it can be very difficult to get there.
It may be necessary to organize huge amounts of complex data to accomplish the task.
When creating your charts or graphs, you can compromise the design of your website.
You may need to resort to excessive coding to make your charts and graphs responsive, informative, and maintainable.
wpDataTables does all of the above in minutes, rather than hours or days. Key features include –
4 charting engines: Google Charts, Apex Charts, Chart.js and Highcharts.
The ability to access and process data from multiple database sources and in multiple formats.
The ability to color code or highlight important data to produce attractive and highly informative charts or graphs.
Powerful data filtering and sorting features are included, and responsiveness and maintainability come as standard.
Click the banner to learn more about this popular and fun WordPress plugin and to claim your Cyber ​​Monday 50% Developer Lifetime License Discount.
2. Amelia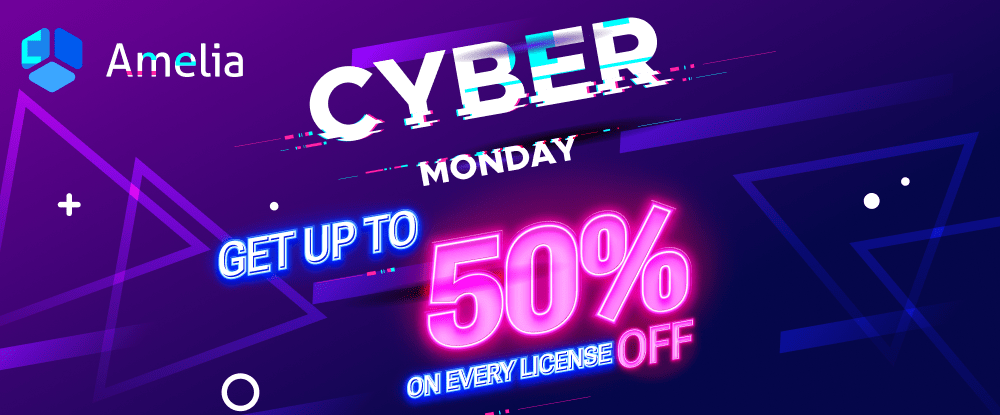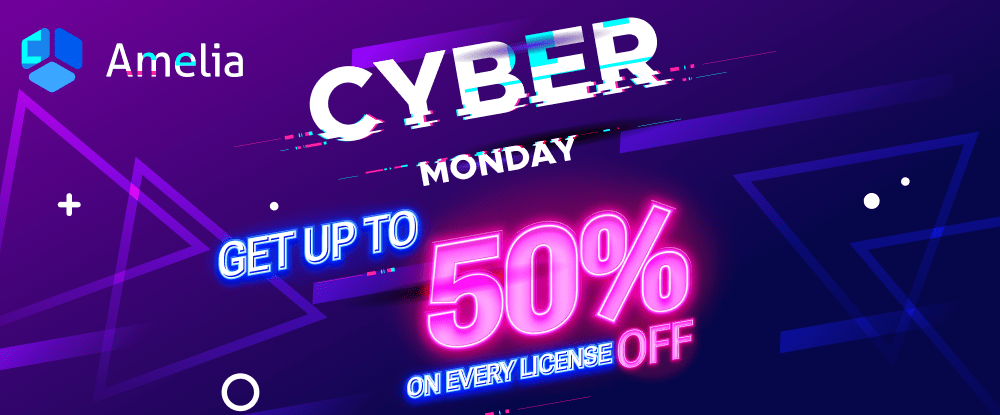 If effective and efficient appointment booking is key to the success of your business and you have to rely on a manual or semi-automated approach, the Amelia WordPress application will save you time and money right from the start by fully automating and streamlining your appointment bookings.
With Amelie –
Customers can make and manage appointments online 24/7
Customers can pay online via PayPal, Stripe, Mollie and Razor.
Reminders and notifications for special events, including WhatsApp messages, are automatically sent to your customers.
Single and group appointments, special event bookings, and employee assignments and schedules for multiple locations can be managed from a single dashboard.
Amelia integrates with Google Calendar, Outlook Calendar, and Zoom. Click the banner to learn more about how Amelia can save your company time and money and take advantage of the 50% license discount on Cyber ​​Monday.
3. Traffic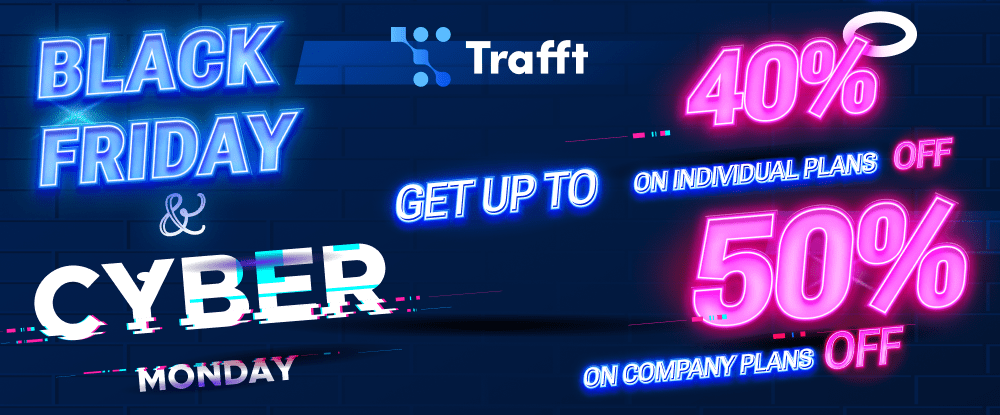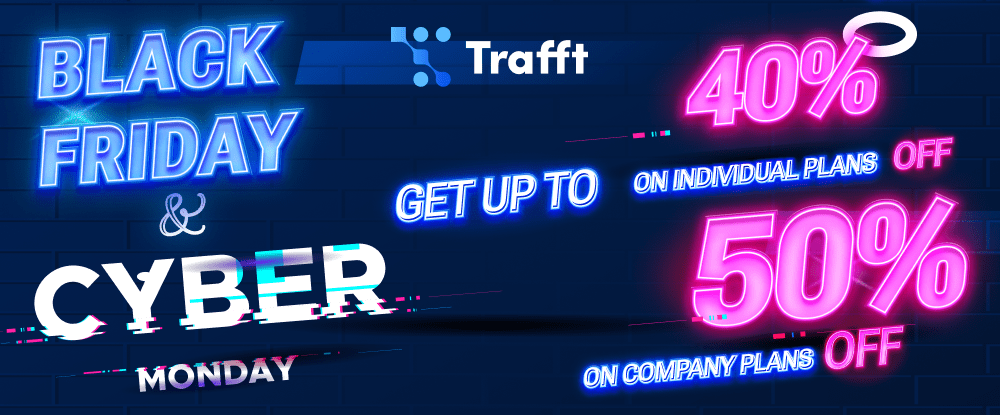 You can choose to fully automate your company's booking operations using multiple tools to book appointments, process payments, manage your employees' schedules, and so on. If your company provides services in multiple locations, repeat the process for each location.
Or you can do all of the above from one platform with Trafft while using your own selections of custom domains and fields.
At Trafft you never have to wait. Customers book their appointments online 24/7.
They can also pay online with Mollie, Stripe, PayPal or Authorize .net.
Reminders and notifications can be sent automatically via Mailchimp or SendFox.
You can hold virtual meetings with customers/employees via Zoom
Trafft smoothly integrates with Outlook Calendar, Google Calendar, and Google Meet.
Click the banner to find out more about Trafft's time-saving booking options and take advantage of the Cyber ​​Monday 40% and 50% discount.
4. LayerSlider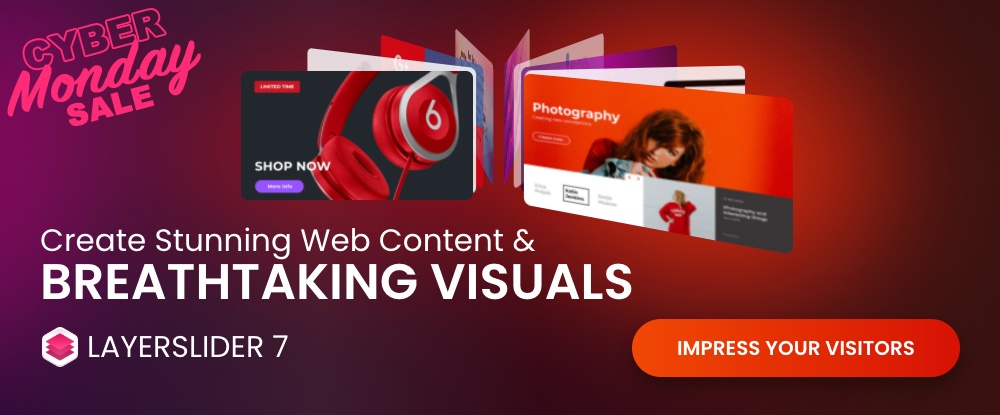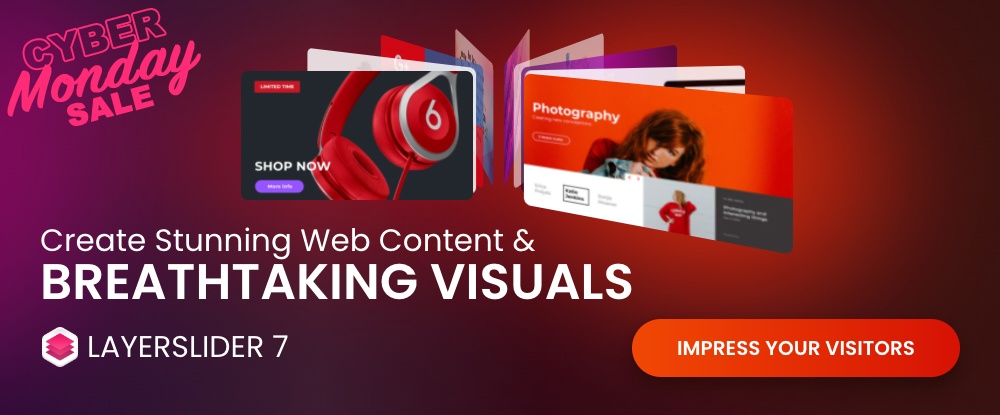 LayerSlider offers an easy way to create content that makes an old website look exciting again.
LayerSlider is a cost-effective solution to make your website look super expensive, especially on Cyber ​​Monday.
LayerSlider has a user-friendly modern editor interface along with over 150 website, slider and popup templates.
With LayerSlider you can create everything from page blocks to complete websites. Use the BFCM30 code to get 30% off.
5. Mobirise Website Builder software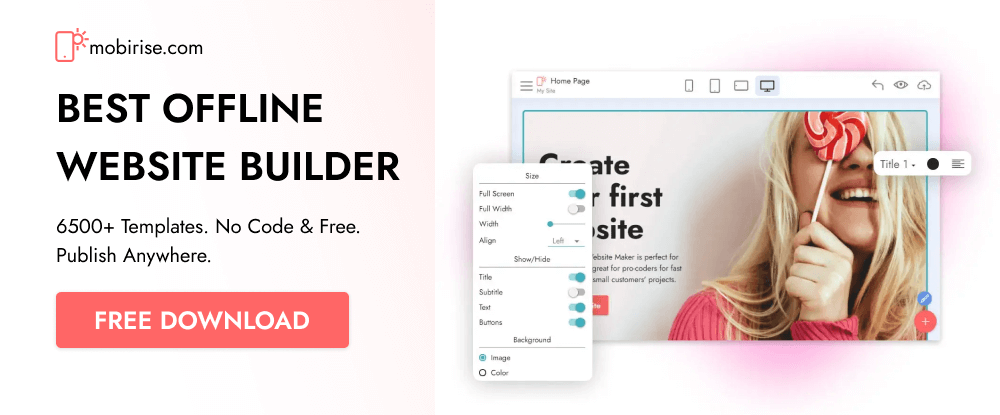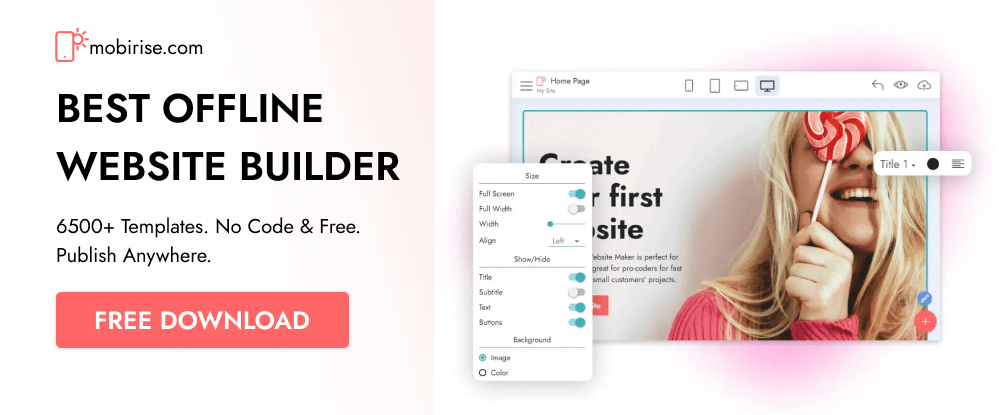 While you can download this best offline website builder for 2022 for free, Mobirise sweetens the pot by offering their All-in-One Kit with its 175 premium themes and extensions with a 33% Cyber ​​Monday discount on their already very cheap price of 149 USD (normally 8966 USD, a -98%)!.
Everything is drag and drop, and you'll find huge selections of blocks, templates, icons, and images to work with.
Websites built by Mobirise are lightning fast and 100% mobile friendly, and you can host them wherever you want.
6. Total WordPress theme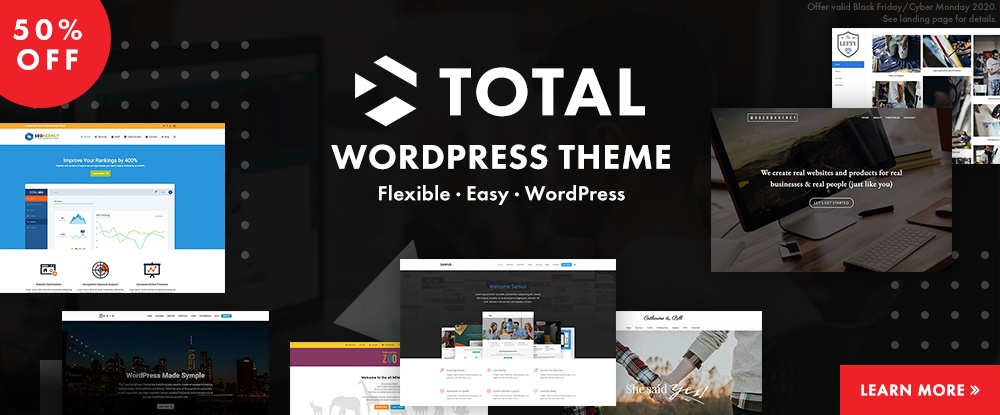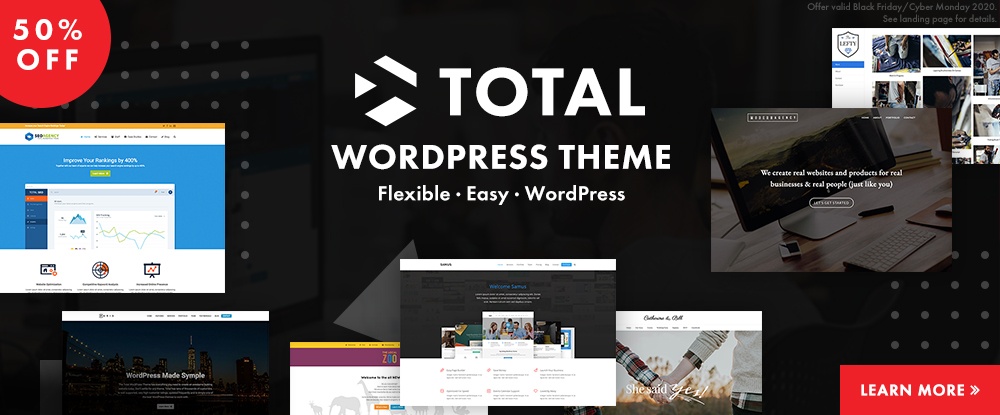 The Total WordPress theme is easy to use, WooCommerce compatible, and as flexible and complete as any WordPress theme on the market. With the latest update, this is even more the case.
Features include Total's flexible page builder, further integration for Elementor users, and impressive selections of demos, templates, and custom maps.
Slider Revolution is included along with Total's developer-friendly code, hooks, snippets, and filters.
Total's 50% Cyber ​​Monday discount is automatically applied when you order.
7. WhatFontIs.com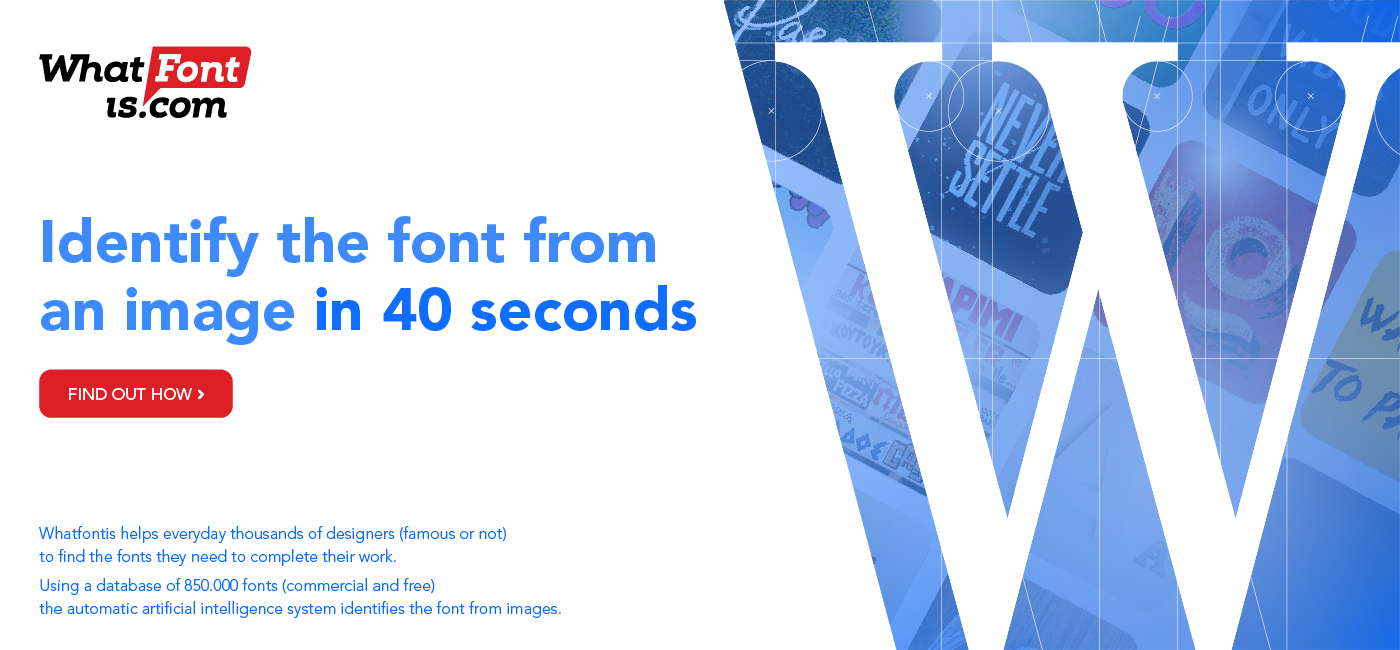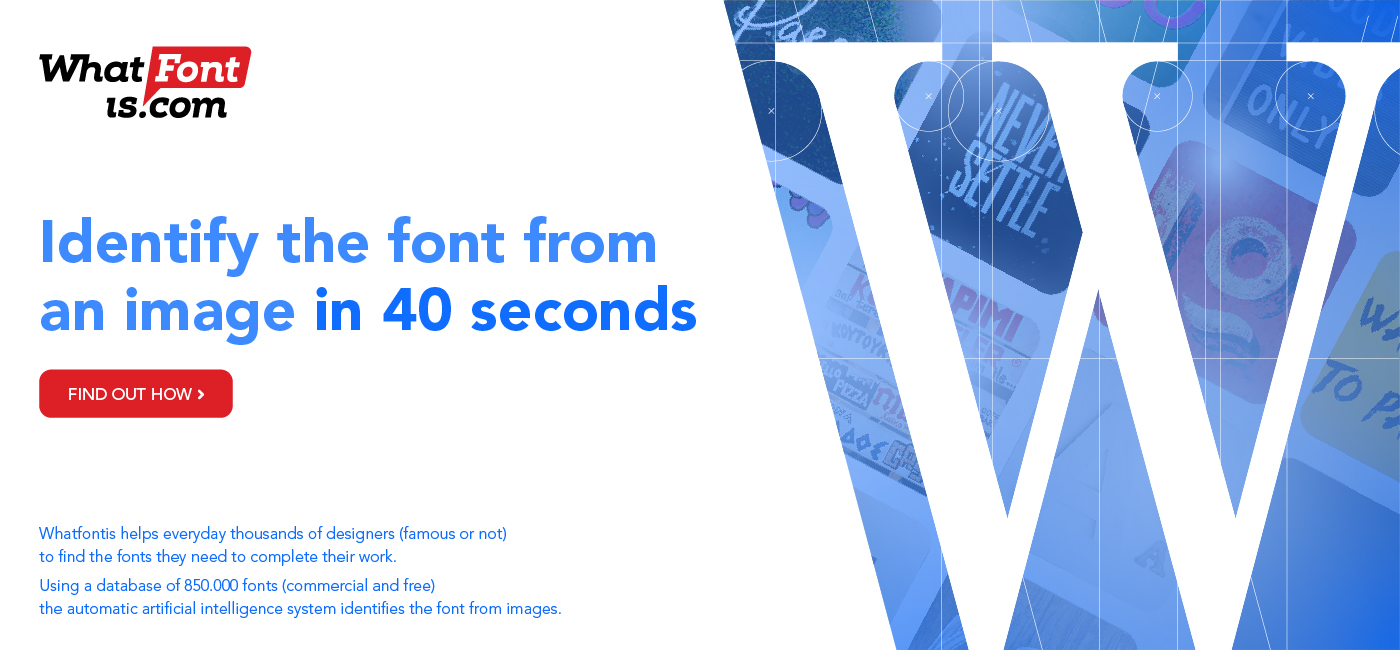 WhatFontIs is the new font finder gaining popularity among designers.
It contains a database of 850,000 free and commercial fonts as a source of information.
An AI-based search engine enables rapid identification of submitted fonts – often within seconds.
WhatFontIs finds a exactly match 90% of the time.
WhatFontIs identifies cursive fonts if the letters are separated.
WhatFontIs provides an easy way to identify a font that you simply use should to have.
8. WoodMart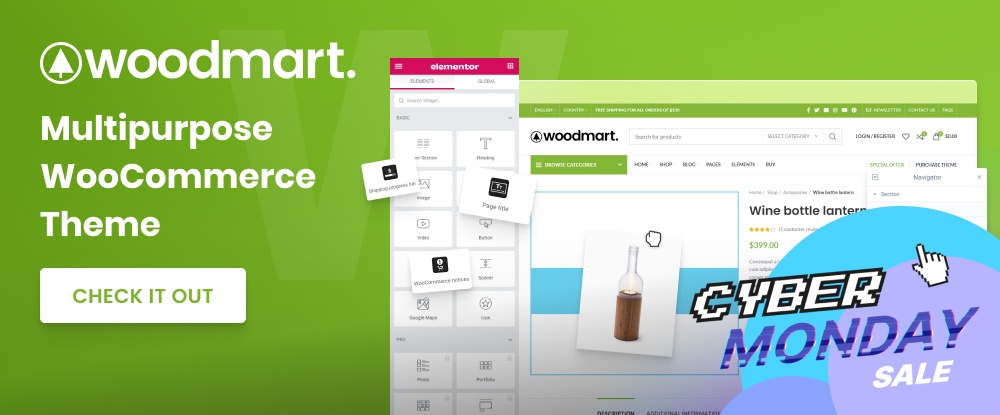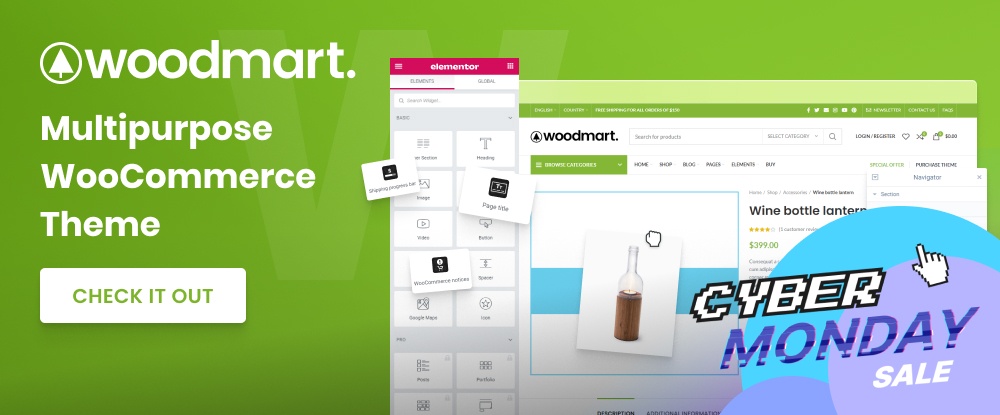 WoodMart has an impressive set of features that you won't find in most other eCommerce-oriented themes, including:
A user-friendly installation wizard
A wide selection of importable pre-built demo websites that can be combined to create pages, along with a library of templates and custom pages
50+ Elementor widgets and WPBakery support
Ajax filters, a header builder and SEO and performance optimization along with excellent user reviews.
*******
With the new year just around the corner, you probably have a project or two you want to get started on. Maybe it's about building a new website, expanding your web design skills, or finding additional resources for future projects. Whatever it is, you should find this guide to the best Cyber ​​Monday deals worth checking out.
Check back often not to miss the biggest discounts of the year.
Happy shopping!