Shotaro Takahashi's home fosters an intimate connection with nature
Shotaro Takahashi Architects has realized 'HANARE I', a residential project on a hill formation in Shimane Prefecture, Japan. Located at an elevation of 199 metres, the site offers 360-degree vistas of the rural area, with the natural landscape unfolding from different directions. The client's brief was for an architecture that 'feels nature from a new perspective', resulting in a close interaction between the buildings and the landscape.
The design team maintained the building's original hipped roof, generating several visual escapes that look out to the sky and enjoy beautiful sunsets. All spaces are gathered under the large roof, creating a continuous spatial flow that culminates in two attics. 'Because we usually live close to nature, we have created an architecture that cuts out landscapes that cannot be perceived with normal vision' the architects explained.
all images by Shotaro Takahashi Architects | all areas are topped by a large hipped roof
carved roof brings the sky and trees closer inside
The entrance to the house is on the southeast side of the building, from an alley next to the main house. This creates a visual connection between the two structures without compromising the privacy of each. When it comes to the materiality palette, the architects chose a monochromatic interior to connect all zones, promoting continuity and emphasizing a sense of openness. White walls and ceilings dominate the interior, while wooden floors reflect nuances from the landscape and add warmth to the homely environment.
At the heart of the house is a slender column of cypresses, which, in addition to support, adds a fine touch to the otherwise subdued palette. To further enhance the seamless connection of 'HANARE I's' interior and exterior, a carved triangular roof adds green accents to the living space, creating a fragment of the outside nature. 'On the southeast side of the hipped roof, the gable roof is designed as an opening, closing off the sky and the natural environment and bringing the sky and the trees closer.'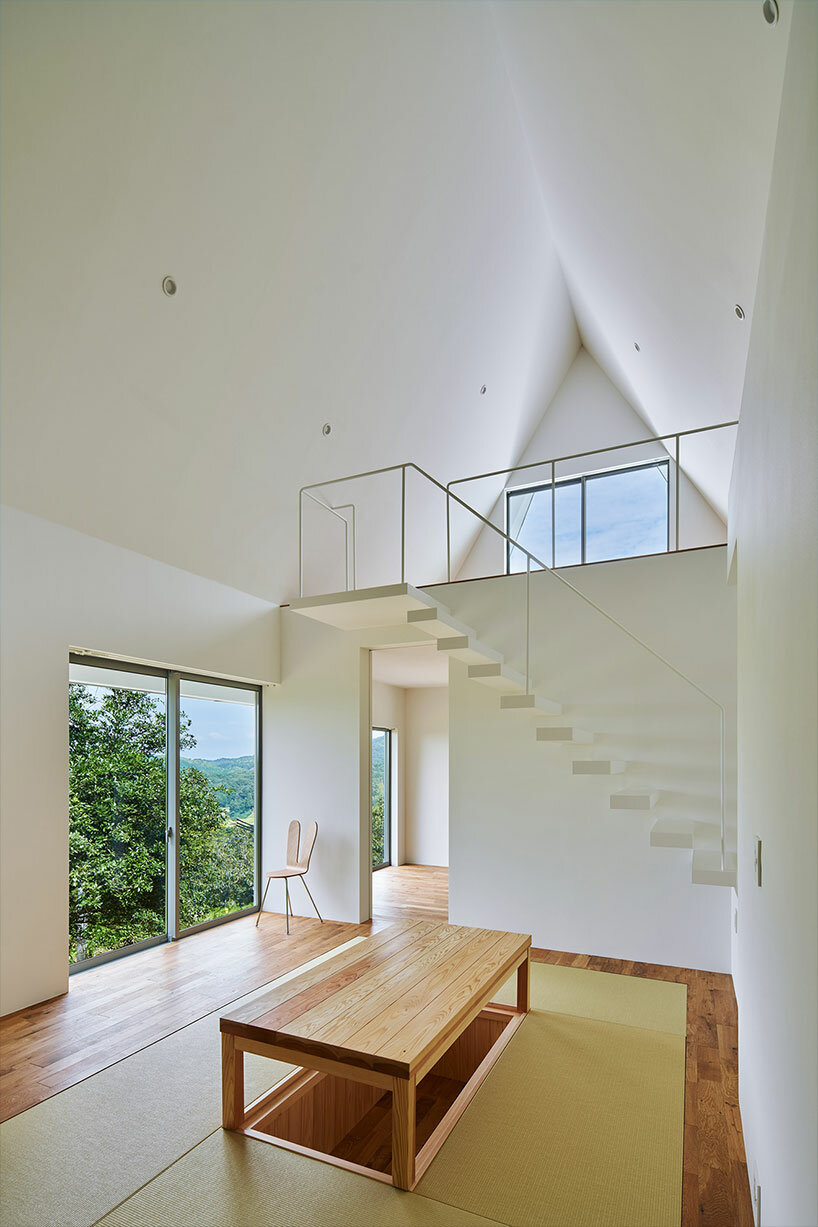 white is used as the main color to create a spatial layout that enhances the sense of unity in the room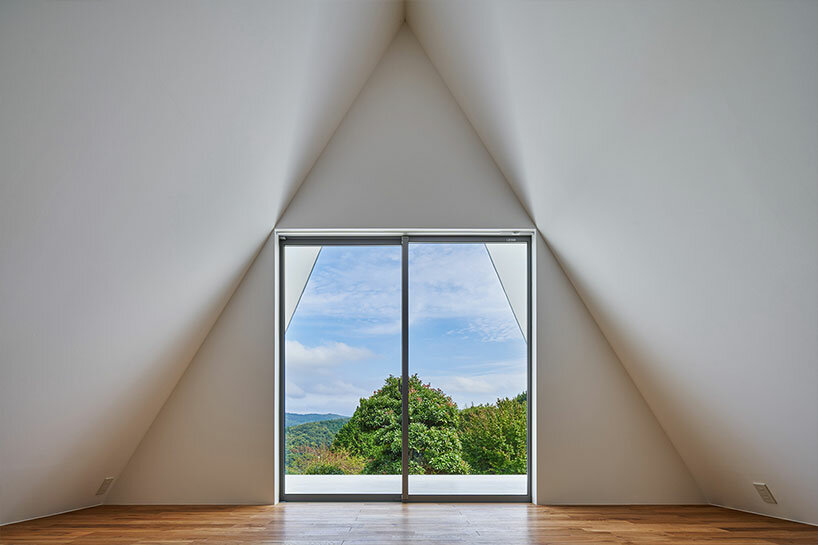 the openings in the attic create a connection with the natural environment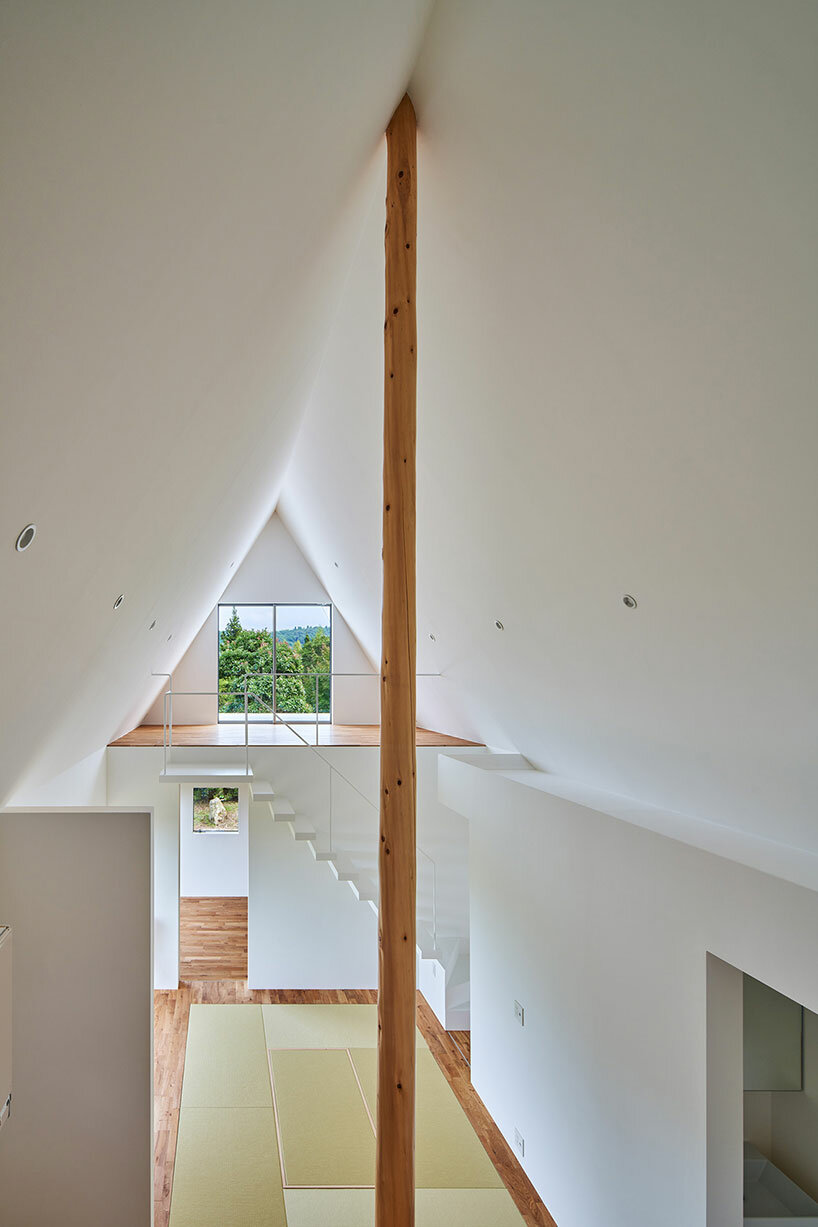 a slender pillar of cypresses rises like a tree in the house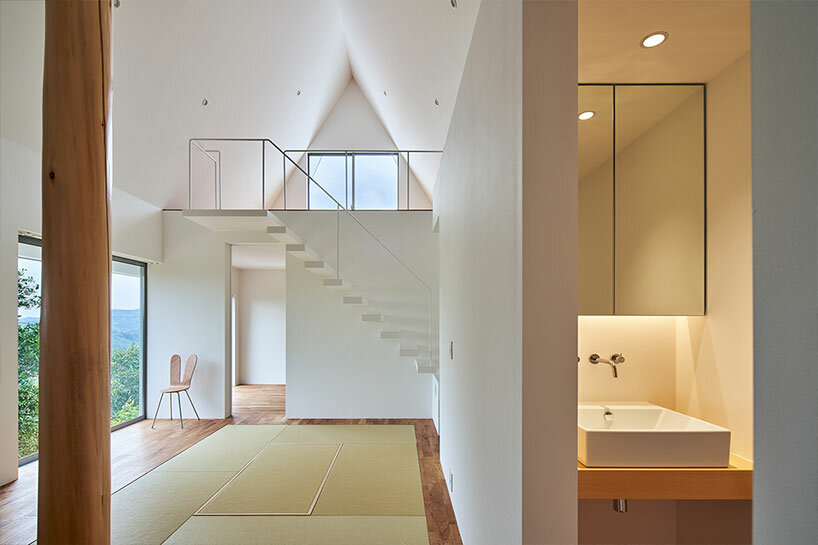 The triangular roof is also striking from the inside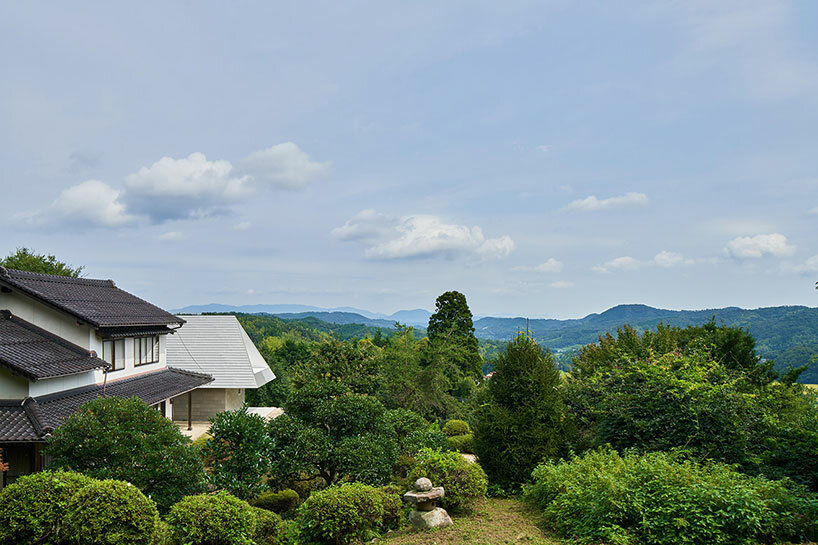 nestled in lush green grounds is a source of inspiration for the design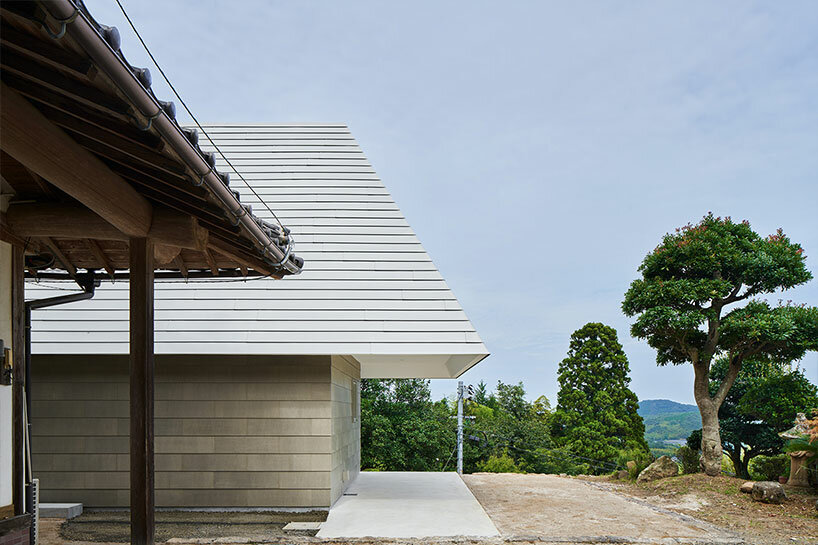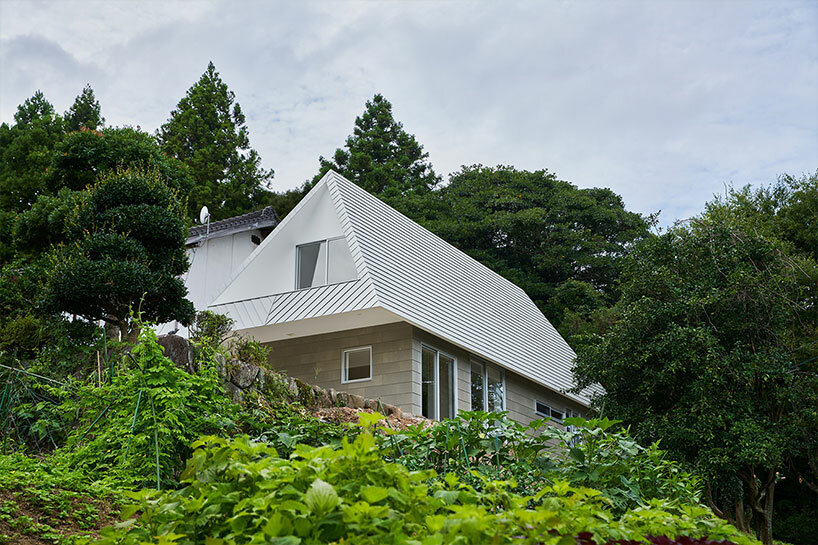 1/2
project info:
name: HANARE I
architects: Shotaro Takahashi Architects
Place: Matsue City, Shimane Prefecture
design guidance: Shotaro Takahashi Architects Shotaro Takahashi Ayumu Ueda Yasuko Nakamichi
structural design: Takashi Manda Structural Design Bureau
construction management: Tamitsu Kenshosha
photography: Koji Fujii / TOREAL
christina petridou I design tree
November 29, 2022