Bruder launches EXP-8: the ultimate off-road & off-grid trailer
Described as the ultimate off-road and off-grid motorhome trailer, the flagship Bruder EXP-8 takes riding adventures to new heights. With its patented suspension system, robust tires and lightweight, weather-resistant frame, the boxy and towed vehicle rolls effortlessly over extreme terrains and withstands harsh climates in all seasons without sacrificing comfort. 'Tough and capable on the outside, luxurious and sophisticated on the inside, the all-new Bruder EXP-8 sets a new standard for ultimate adventure travel,' Bruder writes. The Australian brand has priced the EXP-8 at around $203,000 and has offered it for sale worldwide.

all images courtesy of Bruder
highly customizable suspension system + weatherproof body
Bruder (see more here) designed the patented EXP-8 suspension system with 12 inches of travel, nearly three times more usable than any two-axle off-road caravan. Such advanced features allow users to adjust the height of the trailer 'suitable for various towing vehicles and suitable for almost any sloping camping spot.' In addition, in wooded areas, the suspension can lower the body or deflect it away from overhanging tree limbs at the push of a button. Complementing the suspension system are tires up to 37 inches long that can easily roll over undulating, corrugated or soft boggy grounds.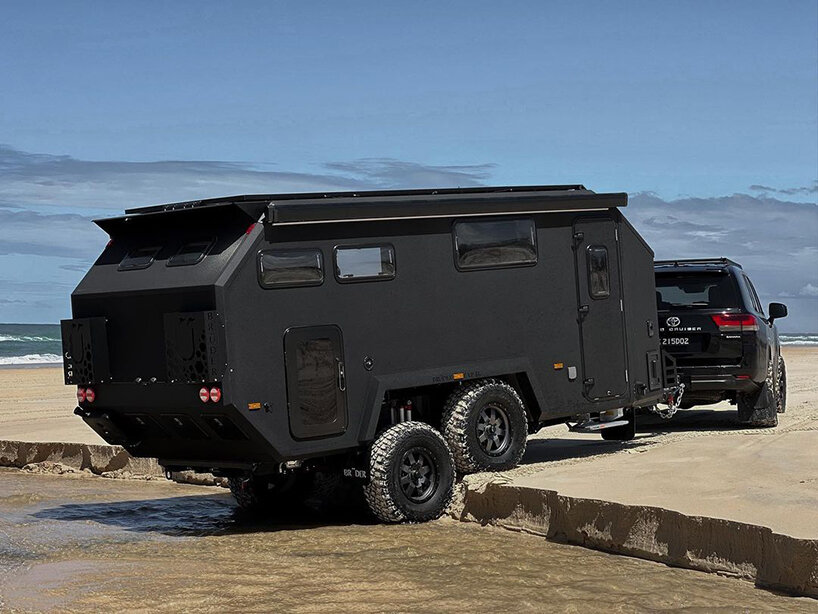 conquer any kind of terrain
In addition to adjustability, the trailer also features a state-of-the-art body architecture made from a closed cell quad woven epoxy bonded composite – resulting in a lightweight yet incredibly sturdy structure with great insulation values. 'From over 50 degrees Celsius to below -20 degrees, icy conditions and altitudes of over 10,000 feet, it is purpose built to handle all environments in complete luxury,' notes the brand. Bruder also sealed the chassis to prevent dirt from getting trapped in it and fitted a filter unit on the trailer to pressurize the interior during dusty travel conditions.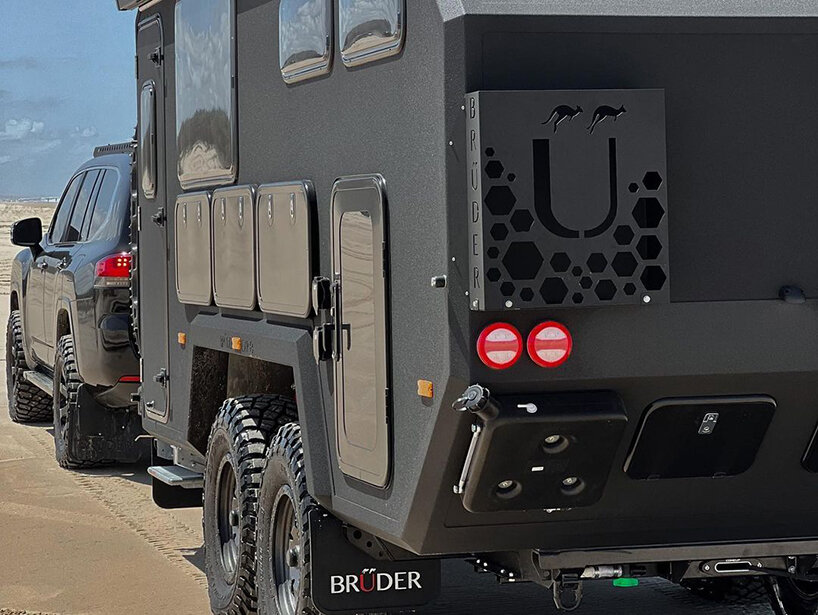 an off-grid self-catering unit for soloists or families
In terms of power, the EXP-8 features 1,600 watts of solar power, a 48-volt system, a 16.7 kWh battery, and a 5,000 W inverter. In addition, a phone-compatible touchpad allows users to control the living space system on site. and remote control and monitoring. The trailer is a truly self-sufficient mobile unit and includes a remote water collection system to pump water from local streams or fill the 300-400 liter tank.
As for the overall spatial layout, Bruder has made it practical and comfortable by equipping the trailer with generous openings that connect to the outdoors, plenty of outdoor storage and a smart interior organization system. Whether occupied by a single traveller, a couple or a family, the interiors can be converted into multiple layouts to cater to different types of users.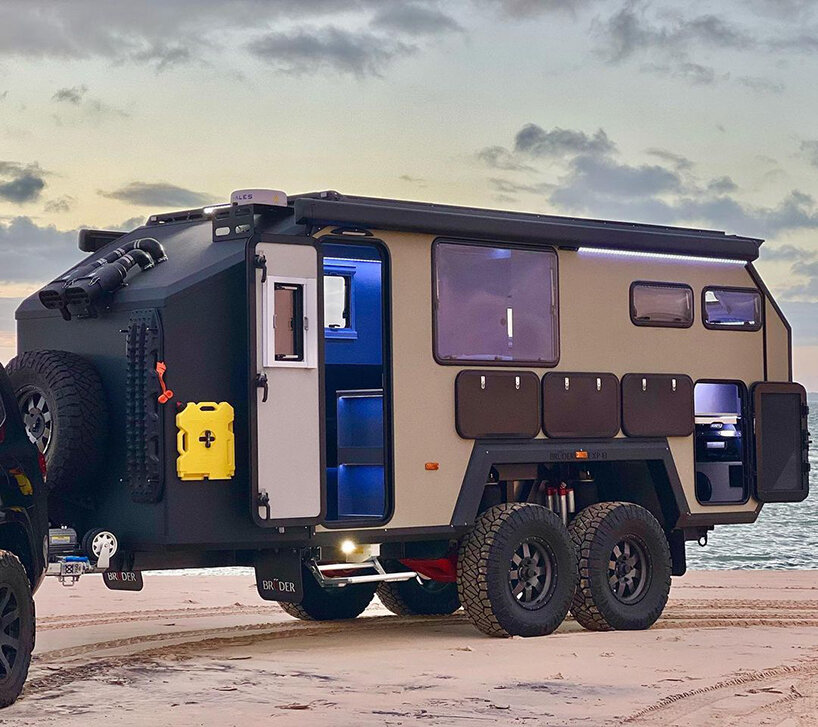 a unique and patented suspension system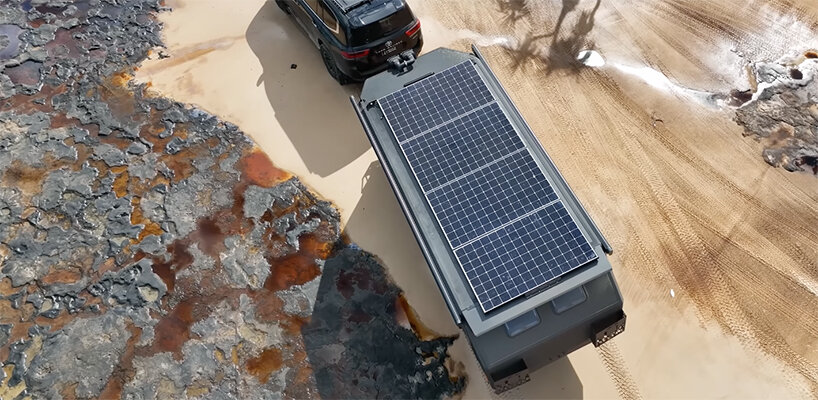 EXP-8 has 1,600 watts of solar energy